In this modern times, more companies are showing interest in going virtual. It comes to no surprise that they are looking for a more flexible and cost effective way to run their business. If you demand the same thing, then registering your business to a virtual office is just the solution that you need.

For those with no idea what a virtual office is, a virtual office can be used as a registered business address and a flexible workspace that provides business with any combination of services, space and technology, without having to spend expenses on leasing a traditional office. It is a great way for businesses to save on rental and other overhead expenses while enjoying various benefits. Here we will show you 3 easy steps to set up your virtual office with SocialSpace.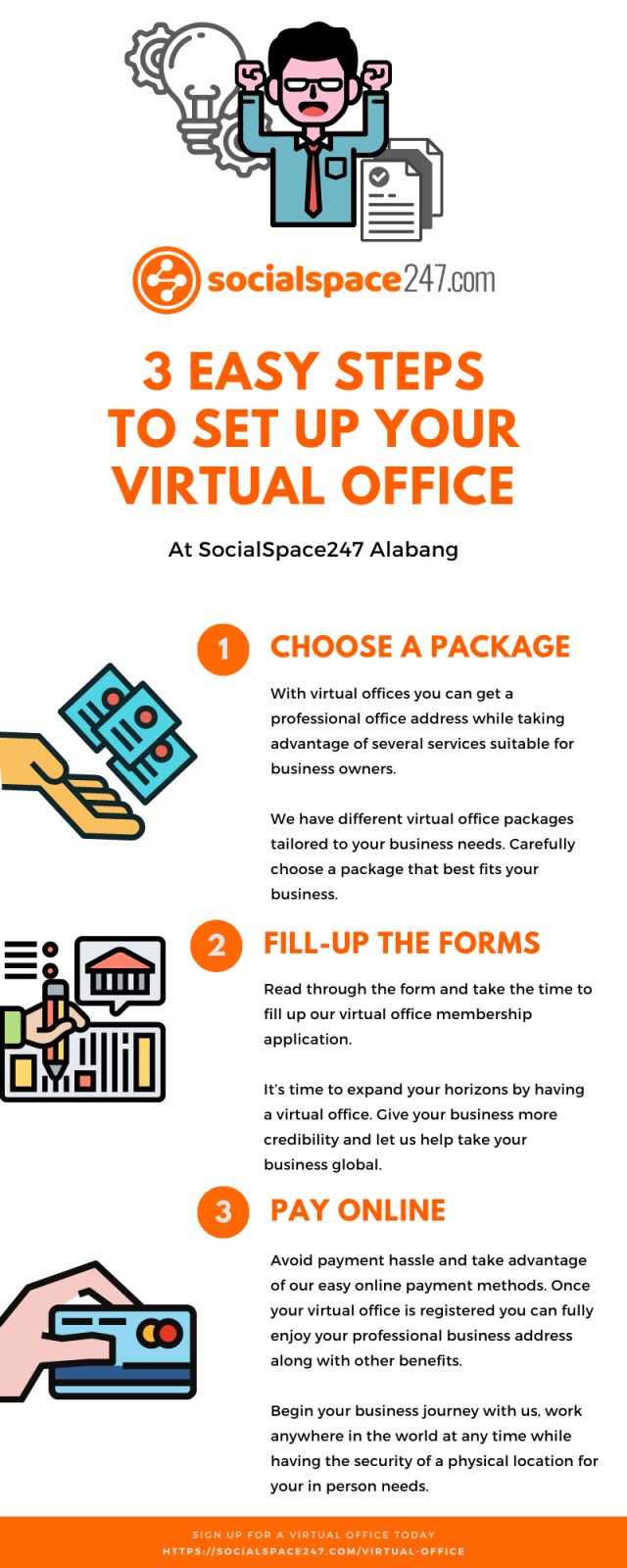 Now that you have the gist of what virtual office is and how your business can benefit from it, it's time to get started. Register your virtual office with SocialSpace and let us help you elevate your business, get out there and start making waves virtually in the business world.