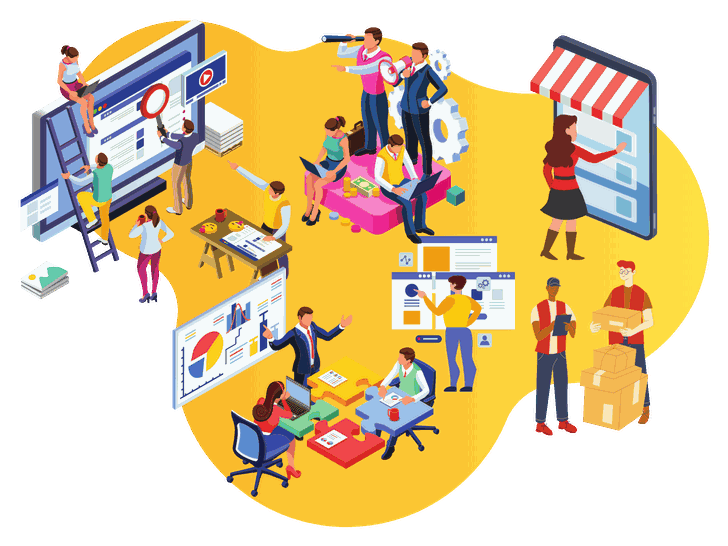 Start. Grow. Stay Social.
Discover Specialized Business Solutions for Your Company.
Socialspace provides managed services that enable business acceleration through increased productivity, reducing costs, and scalability.




START UP SOLUTIONS: Build a strong foundation for your entrepreneurial journey.
Launch your business with confidence using Socialspace Startup Solutions. We simplify business registration, ensure government compliance, and keep your financials in order with professional bookkeeping and accounting services.

GROWTH PLATFORM: Propel your business forward with confidence.
Socialspace is your gateway to building a thriving company – providing the tools, technology and resources necessary for success. Enable e-commerce, lead generation & seamless integration with your existing systems.

STAY SOCIAL: Engage & connect to your customers.
Elevate your social presence with Stay Social services. Our expert team crafts captivating advertising, organizes events, and designs memorable creative campaigns that leave a lasting impression. Connect, engage, and inspire your audience like never before.
Why choose Socialspace?
Choose Socialspace for a complete business solution that combines expert guidance, cost efficiency, scalability, productivity enhancement, and innovative technology, all tailored to your success.

Comprehensive Solutions:
Socialspace offers a wide range of services, from startup support to business growth and social engagement, providing an all-in-one solution for your business needs.


Expertise and Guidance:
Benefit from our team of experienced professionals who provide guidance and expertise tailored to your specific business goals.


Cost Efficiency:
Our services are designed to maximize efficiency, reduce operational costs, and optimize your business processes.


Scalability:
Whether you're a startup or an established business, our solutions are built to grow with you, ensuring your business remains agile and adaptable.


Productivity Enhancement:
We help you streamline operations, boost productivity, and achieve a better work-life balance through our integrated services.


Innovative Technology:
Leverage cutting-edge technology and online platforms to enhance your online presence, lead generation, and integration with existing systems.